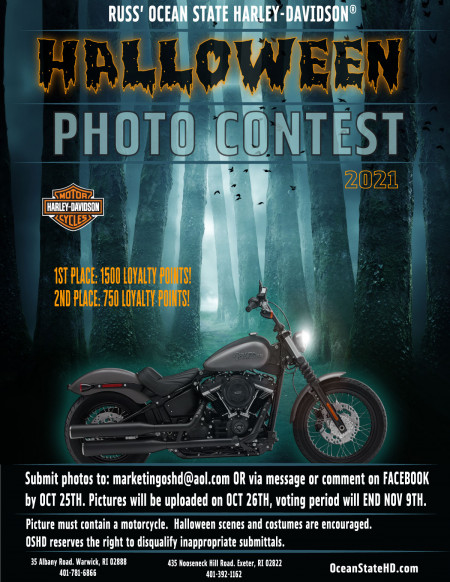 ANNOUNCING THE OSHD HALLOWEEN PHOTO CONTEST!
ENTER YOUR PHOTO BY COMMENTING ON THIS POST!!!
It's time for another photo contest!
Submit a photo of your bike in a Fall or Halloween setting. Photos will be uploaded to the OSHD Facebook page and voted on by "likes".
1st Place: 1500 Loyalty Rewards Points!
2nd Place: 750 Loyalty Rewards Points!
Sub-category prizes may be awarded during the contest by OSHD.
Submit photos by commenting on the pinned photo contest post by Oct 25th THIS POST WILL BE PINNED TO THE TOP OF OUR Facebook PAGE UNTIL THE CONTEST BEGINS (after this weekend is over)
Pictures will be uploaded on Oct 26th voting period will END Nov 9th. There may be a late entry period. Costumes and photoshop treatments encouraged!
Enter on time to get the most votes!
Good luck and have fun!